Want fast internet speeds?
Check out our insane internet speeds in the office! Most Buderim addresses run on copper lines, this limits your potential to only 100MB/s download! Come see us or give us a call to find out what we can do for you. 1300 433 554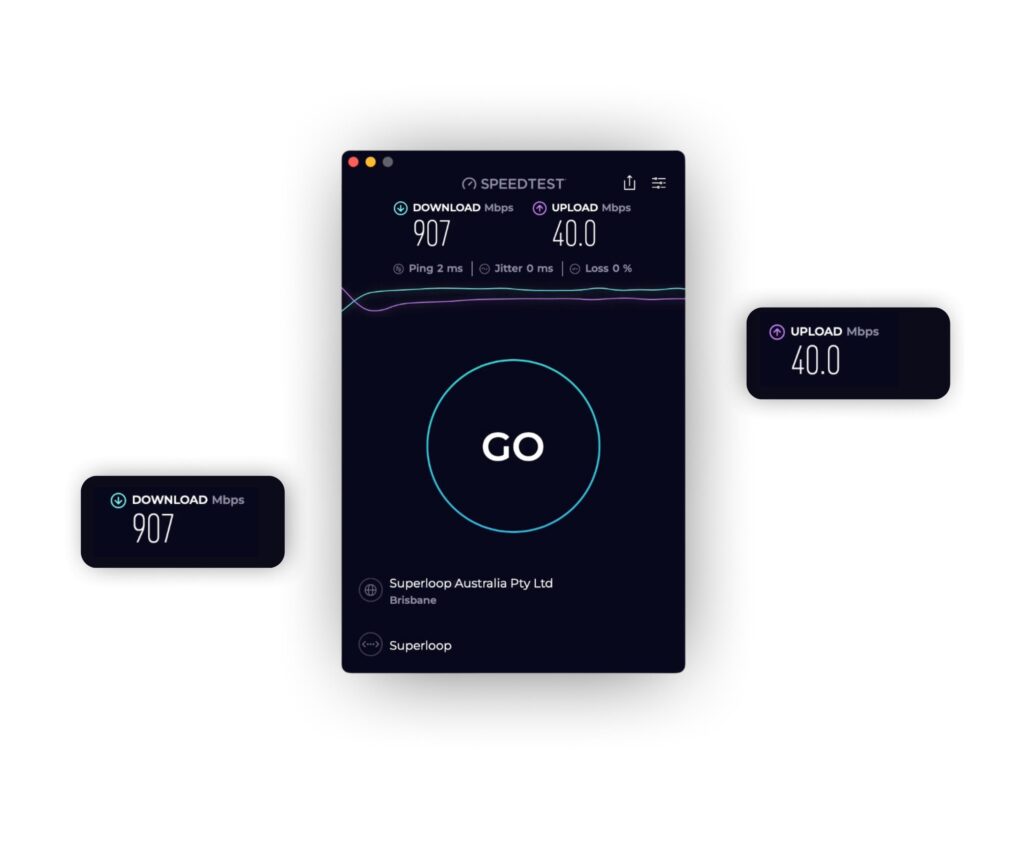 Ready to experience the future of internet connectivity in your office? Getting started is easy! Simply give us a call at 1300 433 554, and one of our friendly team members will be happy to assist you. We can provide you with all the information you need and set up a consultation to discuss your options.
Alternatively, you're welcome to visit our office in person. We'll be thrilled to show you firsthand how our internet speeds can transform your business operations.
Don't settle for slow and unreliable internet any longer!