We just made booking your appointments a whole lot easier!
Bellow we have included a guide to our online booking system, so that there's no confusion.
Click on our booking page link and select your chosen service 
onsite 
remote
or general service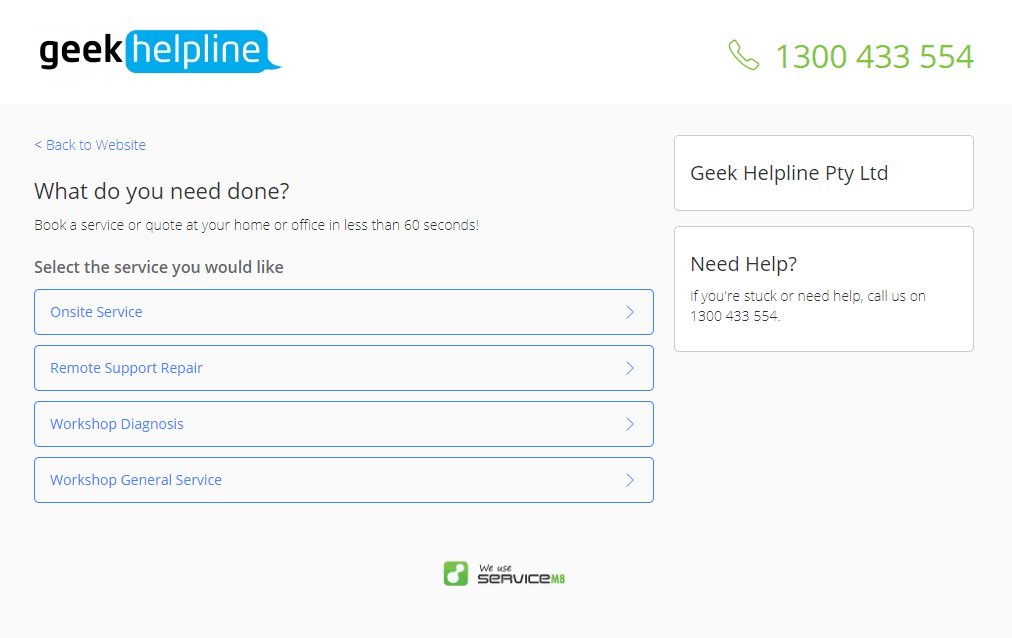 Fill out any required information, once completed click the blue button and select and available time that suits.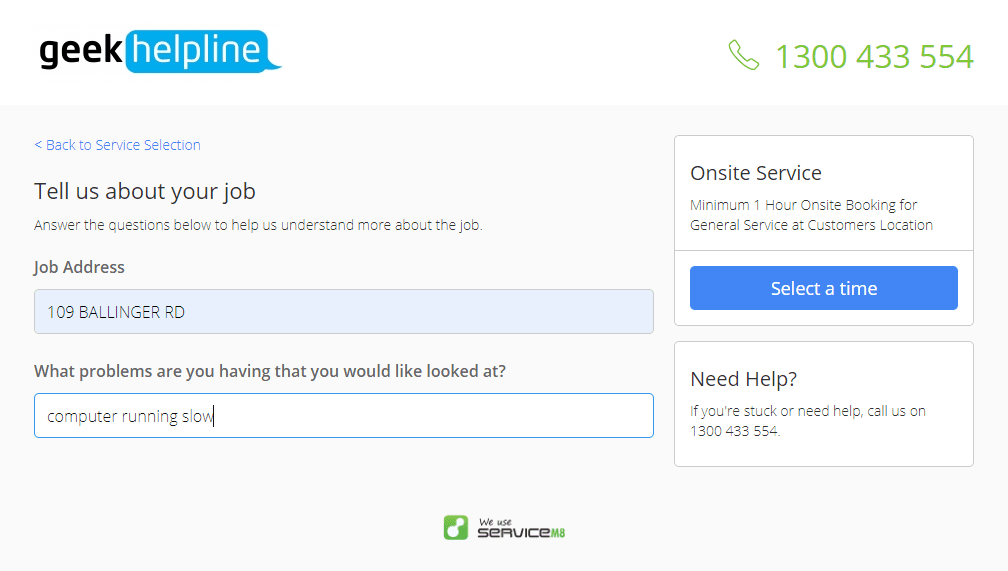 Select one of the listed available times that suits you and once done click next.
Enter all your contact details, ensuring your phone number is a contactable number. Then click BOOK and your done!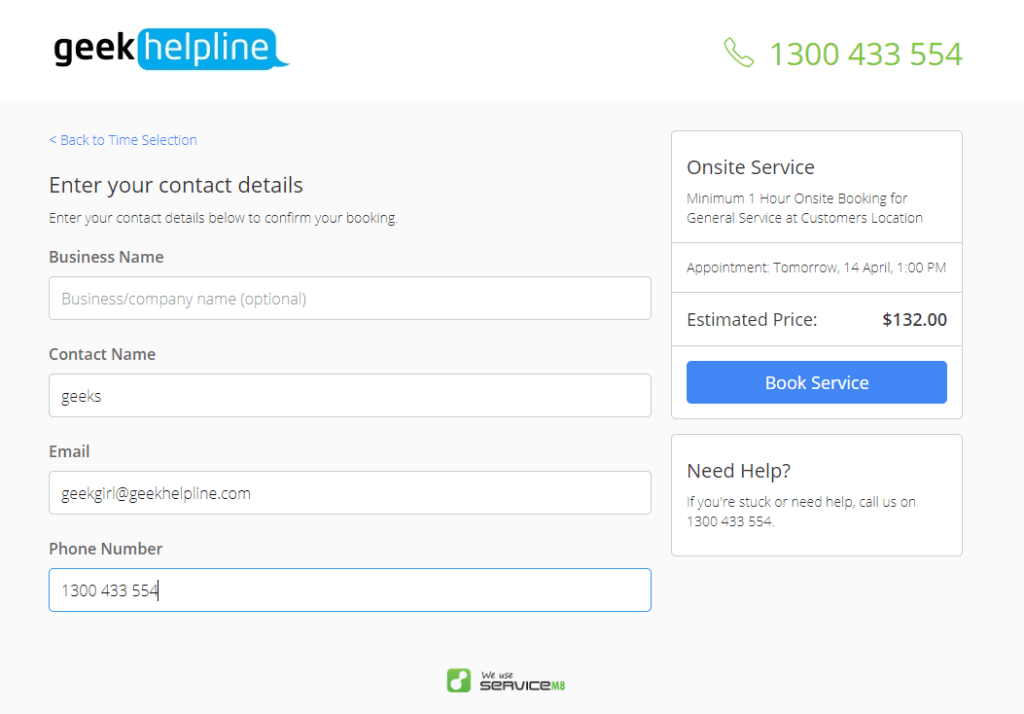 Think you need our help? Try our online booking now!